Manchester-by-the-Sea Public Library museum passes listed below are offered by the generosity of the Friends of the Library.
---
How to Reserve a Pass
Step 1: Go the Library's reservation system to determine your chosen museum's reservation policy.
Step 2: Reserve your pass through the reservation system.
Step 3: If the pass you reserved is required to be returned to the Library or a museum coupon is needed, arrange for pickup at the Library.
Step 4: Reserve your entry by calling the museum or online through the museum's website to complete the transaction.
Be sure to check each museum's website for holiday closures.
---
Return pass to Library
Admits 2 free; 18 and under free
Online reservation required
Website / (978) 283-0455
---
Single Use Pass
Admits 4 adults, $5 each (General Admission only); under 18 free
Call Library for promo code (978) 526-7711
Redeem printed pass and reserve time tickets
Website / (617) 278-5156

---
---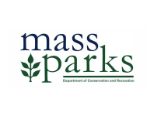 ---
---
e-Voucher Single Use
Pass admits 4 at 50% discount; children under 3 free
Call Museum to reserve timed ticket
Website / (617) 723-2500
---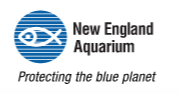 Single Use Pass
Admits 4: half-price per person
Valid only on date printed on pass
Present pass at ticket booth; ticket will be issued.
No reservations required.
Website / (617) 973-5200
Single Use Pass
Admits up to 5: half-price off admission
Valid for date printed on pass
Website / (978) 538-5765
---
Call or Online Reservation
Monday, Thursday, Saturday, Sunday 10 a.m. to 5 p.m.
Friday 10 a.m. to 7 p.m.
Promo Code required. Call Library (978) 526-7711
Purchase tickets online or call the Museum
Admits 2: $12 per person
Website / (978) 542-1511; (978) 745-9500

---
Return Pass to Library
Free admission for 9 to the Museum, not the Ship
Website / (617) 426-1812
---
Single Use Pass to Franklin Park Zoo or Stone Zoo
Admits 6: Adults $9 each; $6 per child ages 2-12
Library pass required for admission to the Zoo.
Email confirmations NOT accepted.
Website / (617) 541-5466
---